Haas Machine also offers a wide variety of flywheel services, including grinding step flywheels from both large industrial engines and a variety of small imports.
Additionally, we also install flywheel gears and rebush centers for large truck and industrial flywheels.
Give us a call at (502) 456-1132 or e-mail us to fill out our work request form and let us do the job for you!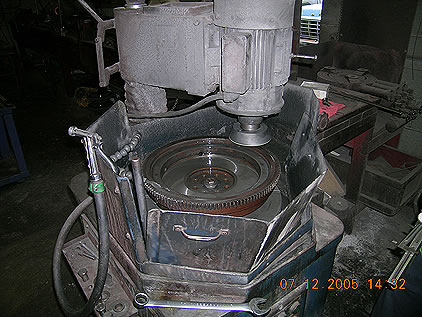 Click below to check out our other services.