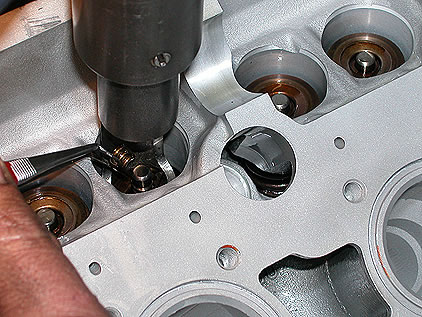 In addition to offering a complete line of machine shop services, Haas Machine sells Marshall rebuilt engines and is a dealer for Perkins, Kohler, and Hercules engines. For a day to day driver or a light truck, a factory rebuilt engine is often a wiser purchase than rebuilding the existing engine. If you're having an engine problem you should look into a remanufactured engine as a less expensive alternative to rebuilding. Please call for a quote on your specific engine.
Besides supplying our customers with complete machine shop services, we also offer a complete line of quality stock and high performance name brand engine components, including: pistons, rings, engine bearings, gaskets, camshafts and lifters, valves and springs, oil pumps, and many other parts.
Give us a call at (502) 456-1132 or e-mail us to fill out our work request form and let us do the job for you!
Click below to check out our other services.